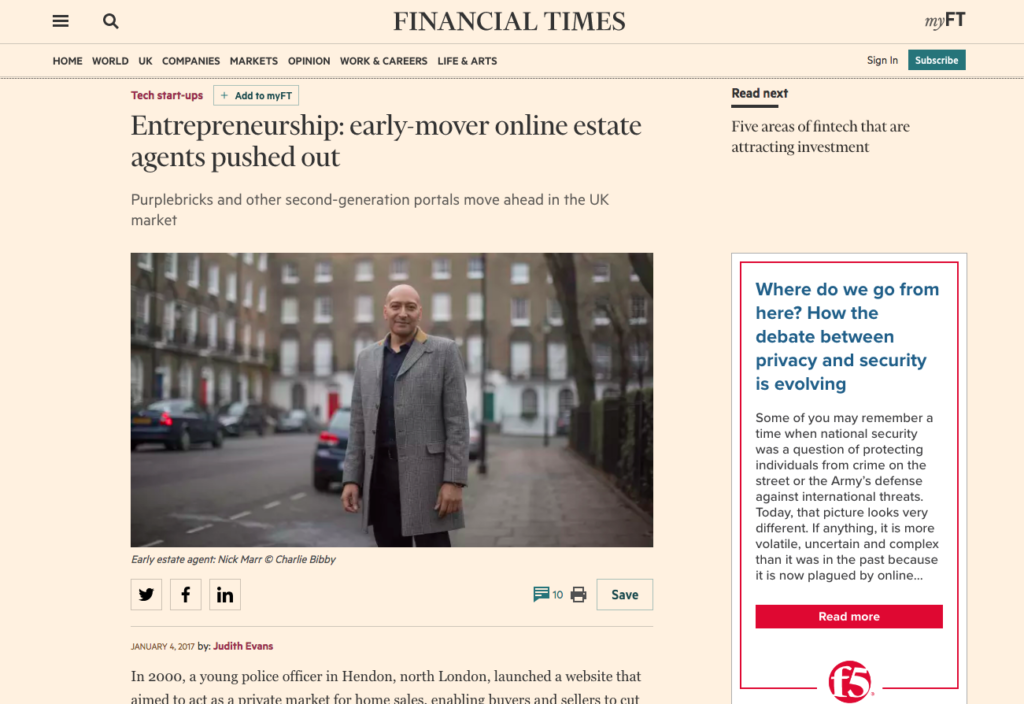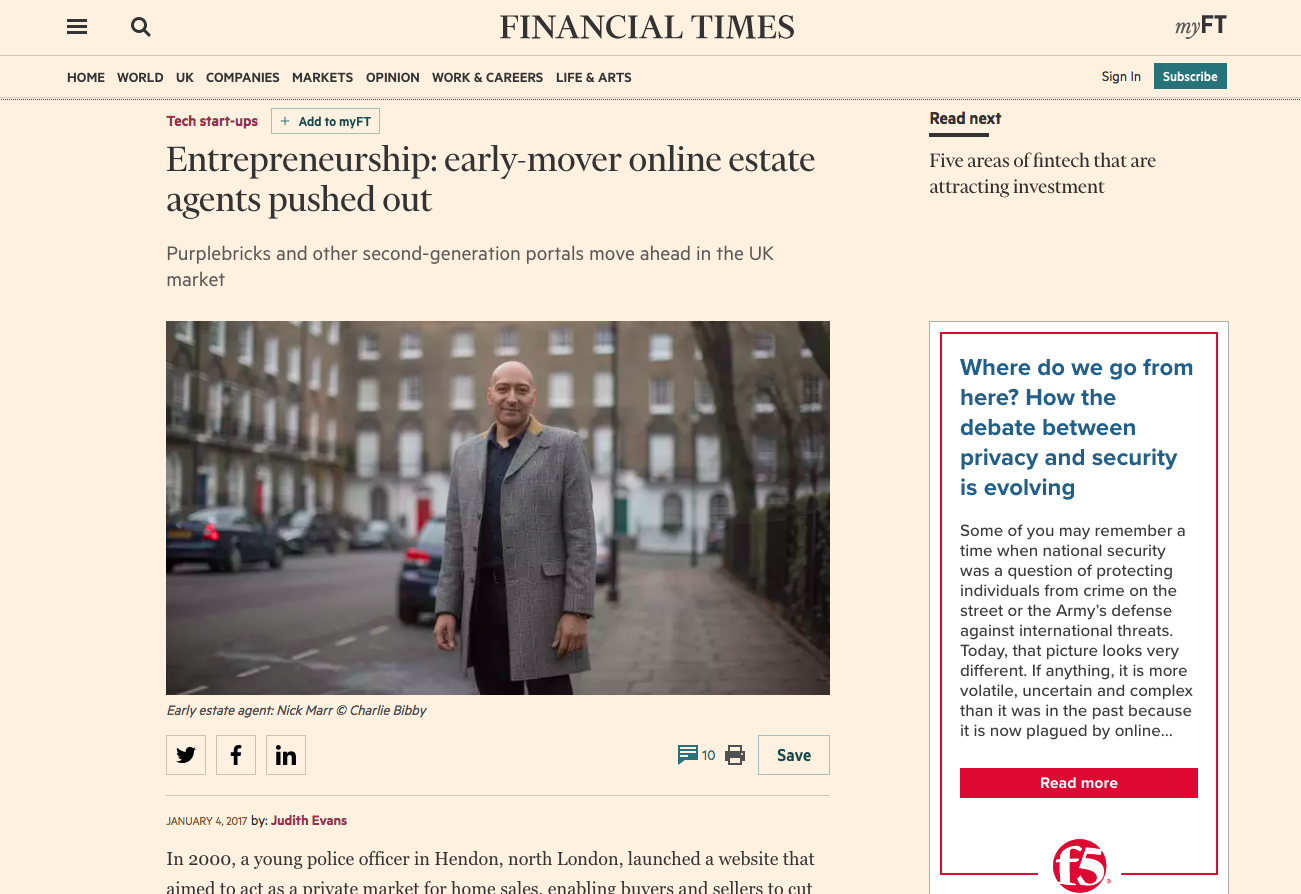 see FT article here 
One of the things all good sons want to do is make their mum proud! I managed to do this by being recognised as one of the early online entrepreneurs that wanted to help homeowners sell homes online. At the time legislation was hindering creativity and innovation and was being misused to stop businesses like mine from providing a choice to homeowners. The business idea was to create a place where you could sell your home for a fixed price without commission. What's more, I provided services such as valuations, viewings and sale progression as optional extras. I used For Sale Boards which actually got me into trouble with the existing legislation. My low-cost model also potentially broke the rules of The Property Misdescriptions Act. It was controversial at the time I even feared waking up with a horse head in my bed!
I took part in consultations with the Dept of Trade and Industry who set about modernising the estate agency laws so innovators like me did not break the law. I was driven NOT by a dislike of estate agents but for a like for consumer choice and utilising the new technology the internet! It was great being the first! sometimes it felt like a lonely place and others who heard my idea just thought it won't work!
I represented the sector at the time and over several months made several proposals on the best way forward for both the traditional estate agency sector and for the new breed of online real estate businesses.
Today I work with hundreds of real estate agents from all over the world who use my portal Homesgofast.com and Europeanproperty.com
BBC Breakfast – Nick Marr and National Association of Estate Agents
During the BBC interview, I reveal how restrictive practices were being used to slow the growth down of the online sectors. The atmosphere towards the model at that time was toxic!