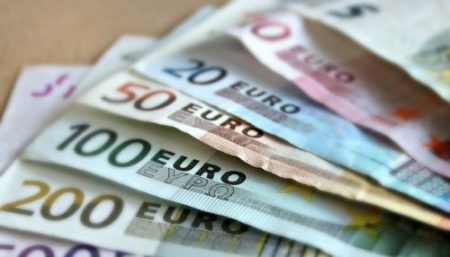 Currencies Direct Foreign Currency Services at Homesgofast.com
I have helped run the international homes for sale website Homesgofast.com for over a decade. One very strong message that we have consistently communicated to both our buyers and sellers is DONT LEAVE CURRENCY TRANSFERS TO CHANCE! So many times we have seen both buyers and sellers of overseas property lose out to fluctuating exchange rates by poor planning.
Homesgofast.com & Currencies Direct
March 2018 saw Homesgofast.com partner with Currencies Direct who were the first money transfer provider in Europe, starting in 1996. More about Currencies Direct:
21 branches are located in London, Spain, France, Portugal, USA, South Africa, India and China.
The only money transfer provider with a large retail presence, phone service, online service and mobile app.
More than 210,000 people and businesses have saved time, hassle and money by using our service.
They have made more than 400,000 payments last year, trading £4.5bn in currency.
Authorised by the FCA as an Electronic Money Institution (EMI).
Level 1 credit rating with Dun & Bradstreet (that's the highest you can get).
Our customers' money is always processed through a segregated bank account, to keep it 100% safe.
Currencies Direct employ more than 450 happy, smiley people throughout the world.
They provide foreign currency services in more than 60 currencies.
References to Currencies Direct
Money Transfers Abroad and Overseas Property
Get it right and you can actually make money on your purchase of an overseas property get it wrong and all that negotiating you did on a sale or purchase was a waste of time and money!
How to send a larger amount of money abroad?
The best way to send money overseas depends on a number of factors including:
How much you are sending.
How much it is going to cost.
How often you are sending it.
How the person wants to receive it.
How quickly the money needs to get there.
Follow these steps to help you a good deal that's right for you:
What are the best ways to send money overseas?
There are three main options for sending money:
Bank or building society.
Foreign exchange (FX) brokers.
High street transfer firms (such as Western Union).
As a rule – banks are safe and convenient for regular payments.Money transfer firms are very fast but can be more expensive if you're sending smaller amounts. FX brokers are normally the best option if you're sending larger amounts, usually over £3,000. Source: Money Advice Service
Foreign Exchange Companies that help transfer money online
Choosing the best foreign currency specialists can be daunting with a hugely competitive market who are the best players in the sector? It's good to think about what you need and if the company can provide:
Individual advice from currency market experts so you can get the best exchange rates available.
Services aimed at protecting you from the uncertainty of the currency markets.
Dedicated account managers who will get to know your requirements.
Proven reliable trustworthy companies that use only the most efficient, reliable and secure payment methods.
Fast transfers that can be arranged in seconds online over the phone or via automated payments
The best advice when transferring money abroad
Did you know to help you find the best foreign exchange rate XE.com allows you to set a target for the exchange rate, and if the market falls to that level it will send you an email alert – handy if you want to get the very best deal. Some good advice can be found at the Money Saving Expert Foreign Currency Advice  and the Independent  Guide To International Money Transfers
Find Foreign Currency Transfer Advice
We also provide, tips, guides and advice about transferring money to Australia, France, India, Spain, South Africa, USA, Ireland. Homesgofast.com also operate the #TOPFX100 index
Transferring Money to and from Spain

One of the most popular places that Homesgofast.com promotes real estate is in Spain. Spanish property has a particular allure to UK buyers with its close proximity, low-cost property prices, relaxed lifestyle and warm climate. Frequently asked questions about transferring money to Spain include:
how to pay money into a Spanish bank account
sending money to Spain with PayPal
how long does a bank transfer from Spain to UK take
Share this it may help someone else!