I was looking at buying a Drone and found that all my online research led me again and again to the Dji Mavic Pro. Every review stated that this little piece of drone technology was simply the best drone to buy for reliability, ease of use and price.
BUT what's the real truth behind this seemingly awesome piece of Drone tech? Are these reviews fake or sponsored by the manufacturer? Sounds cynical but fake reviews are a reality. Is this the case from DJI Mavic Pro?
Bad Reviews?
The DJI Mavic Pro drone seems too good to be true! 
Like all camera, drones DJI Mavic Pro is relatively easy to damage while expensive to repair. This is why what value-added services are offered with your drone is a crucial factor when deciding which drone manufacturer to go with. With this, you can enjoy replacements if damage occurs to the aircraft during normal use. For novice pilots, these services are always a big plus.
Read Quora Forum Questions and Answers from real users
The truth is that it's an awesome drone!
DJI's Mavic is simply amazing and just what every #UAV (unmanned aerial vehicle) fan has been yearning for: a reliable lightweight, portable drone that folds into a package the size of a milk carton, flies for 27 minutes for up to 4 miles away, avoids obstacles, shoots lush 4K footage from a stabilised, auto-focus camera no larger than a thimble, and then lands automatically in the exact same spot it took off from. Sounds perfect but how much is a Mavic Pro?
What is the DJI Mavic Pro?
Before the launch of the recent DJI Mavic Air and the DJI Spark, the Mavic Pro was the smallest camera-equipped quadcopter in DJI's drone line-up.
The Chinese company is best known for its Phantom range of affordable, easy-to-fly drones, and the Mavic Pro is designed to offer many of the same benefits. So you get decent flight time, long-range remote control, a live video feed of the drone's viewpoint beamed to your smartphone, and stable 4K video recording – but in a more easily portable package.
Why do some many people rate the DJI Mavic?
The market-leading foldable drone from DJI – the Mavic will let you fly anytime, anywhere. Access a large suite of DJI smart features and an impressive camera, all built into an easily transportable quadcopter. There's also the option to upgrade with the Fly More Combo which comes with a range of extra peripherals.
What is the best drone to take on holiday
I asked myself what do I want from a from a drone and thought about how I would love to use a drone. The drone for me would need to be able to travel easily. Mavic Pro ticks this box  by creating relatively small foldable drones,
Is DJI Mavic Pro a good selfie drone?
DJI Mavic features a smart mode called "Gesture Mode" allowing you to take Aerial selfies without the remote. This is pretty cool if you want to take some aerial selfies without holding the remote. The steps are a bit tricky.
You need to position the DJI Mavic camera at the subject
Get into the intelligent mode
Select gesture
Get the camera's attention by making a Y with your body (like the YMCA)
Make a square with your fingers to trigger the camera
Strike your pose

If getting your selfie drone started up, in the air, and positioned correctly is a long, drawn-out process, then it's not the right one for you. Some selfie drones can perform basic functions and be controlled with just a smartphone and a few simple taps. Others come with an app that allows for fast editing and sharing. For example, with DJI GO 4, you can edit a selfie and share it to social media super quickly.
I need a drone with great image quality
To ensure my selfies are smooth and really stand out, choosing a drone that shoots at least 1080p video at 30 fps, and ideally with a mechanical gimbal.
Precise Positioning
When travelling to remote destinations, satellite positioning may not always be available, and a drone will be prone to drifting. Not only can this be dangerous, but it's also no good for the perfect selfie! Mavic Pro is drone that has vision sensors and hovers precisely in place, even without GPS.
Which drone really has the best features?
The DJI Mavic Pro, Mavic Air, and Spark all feature mechanical gimbals, gesture recognition, mobile device controls, vision positioning systems, and decent cameras. Plus, they're portable and easy to use.
DJI Mavic Pro Spec
Weight – 740g
Dimensions in flight -8.4 x 48.5 x 42.3
Photo resolution – 12.35mp
Video resolution – 4k
Return-to-home function – yes
Geofencing – yes
Obstacle avoidance -Yes
DJI Mavic Pro Reviews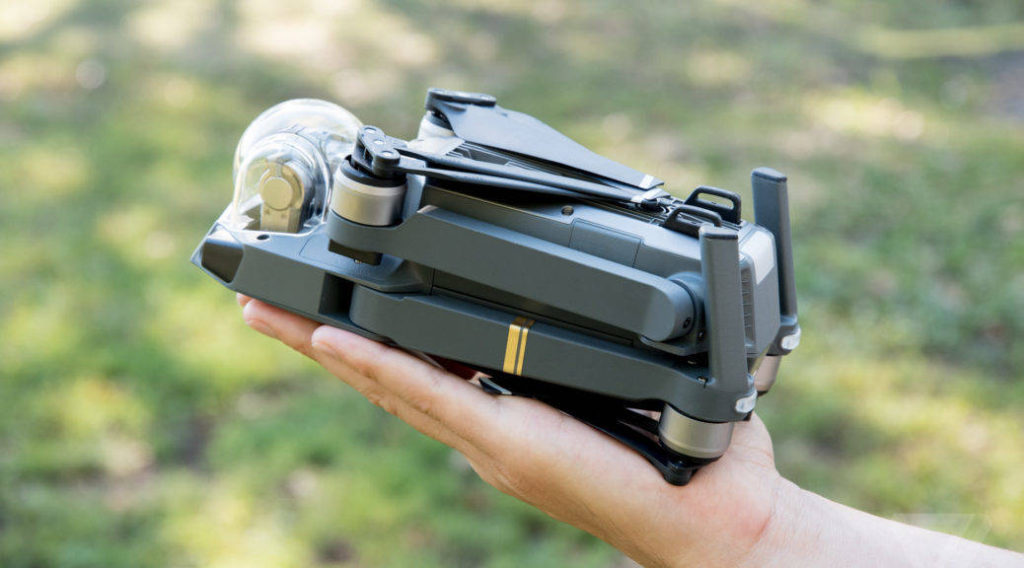 Drone Review by TheVerge.com
There have been plenty of small drones on the market before the Mavic. Hardly a week goes by without a new company claiming they have created the world's smallest camera drone, smallest 4K drone, the smallest drone with live-streaming video. My kids love to play with quadcopters that fit in the palm of your hand. Read full review
Drone Mavic Review by DroneRush.com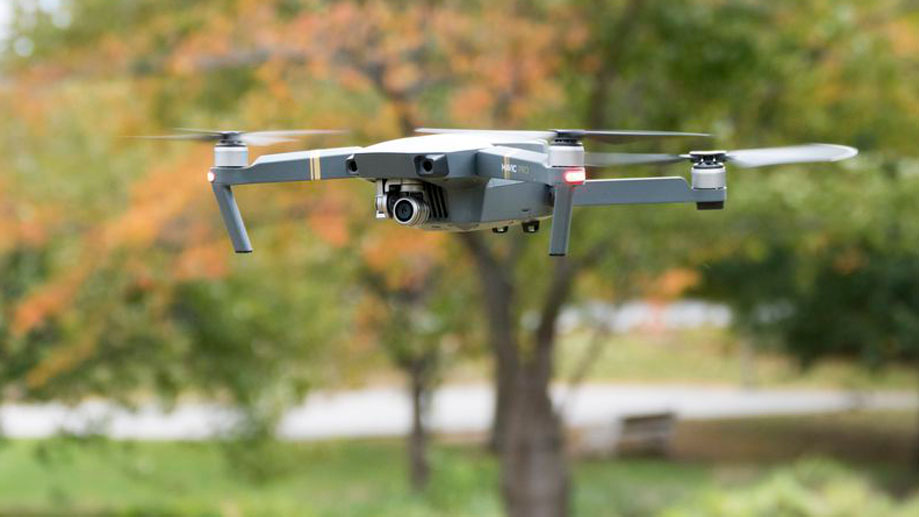 Our opinions of the original Mavic Pro remain unchanged, as you"ll read below, but the new release of this machine packs more than a just a new colour. The Mavic Pro Platinum improves software and some internals, plus introduces new propellers to increase flight time and reduce noise. We'll be updating this Mavic Pro review with new info once we get the new propellers – that's right, the new props fit the original Mavic as well.  Read Full Review 
DJI Mavic Pro Reviews by ExpertReviews
With this done, simply open the DJI app, tap the "take off" button and you're in business. The drone immediately leaps into the air – then hangs there, eerily motionless. It won't drift or wobble until you nudge the control sticks. When you do, it zooms off, reacting in an instant to the slightest touch. Read Full Review
Mavic Pro Reviewed by CultofMac.com
When it comes to drones, no company is killing it right now more than DJI, and the Mavic Pro is its most amazing achievement yet. Yes, some drones fly faster and shoot better video, but the Mavic Pro is the ultimate drone for people who love photography, flight and the outdoors but don't want to be weighed down.
Best of all, you don't need to be a practice drone pilot or tech nerd to have a blast with the Mavic Pro. Here's why it's our favourite drone ever. More here
What are the best DJI Mavic Pro Youtube Videos?
One of the best Drone Footage videos ever by DJO Mavic Pro
NORWAY discovered by DJI Mavic Pro from CreateOne Film Production on Vimeo.
Top questions about DJI Mavic Pro Drone
Top 5 Drone Inventions
Drone Inventions you never knew about including SkyProwler is a vertical take-off and landing (VTOL) UAV/drone using the same switchblade transformation mechanism as SkyCruiser
Best Drone Links here
Skyprowler http://www.krossblade.com/
Sprite http://www.ascentaerosystems.com/
Ghost Drone http://ghost-drone.com/
B unstoppable Flying Tank http://www.bgobeyond.co.uk/
Cyphy lvl 1 http://www.cyphyworks.com/
Great Drone story